University Blues mourn the passing of Ian Hamilton Munro. "Munners" joined Blues in the early 50's as a player and continued as an administrator through the 60's and 70's, and as a supporter until his health deteriorated in the last 12 months.
He represented Blues in the MUFC administration that prevailed through the 50's and 60's, and his direct administrative involvement with Blues continued into the 70's. He served as MUFC Secretary, Treasurer and President (1972). He was Team Manager for numerous Intervarsity teams and was expert at getting naughty boys out of trouble. He was named Intervarsity Manager in the 'MUFC Officials of the Modern Era'. He was only the second person to be awarded MUFC Life Membership in 1972.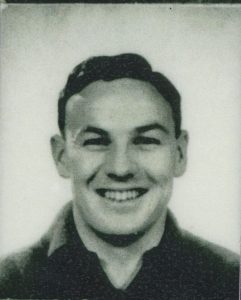 He was the last person of his era to wear a cravat ! Those of us old enough to remember have an image of him on Saturdays at the University immaculately dressed with blue blazer and the cravat! He was also the prime reason Honour Boards in the pavilion include award winners full initials, and that tradition will continue in respect of his lifetime around the club.

Munners was still a regular attendee at Blues games up until the end of the 2017 season.
He also had a long-running history of service at the VAFA through the 80's, 90's, 00's. He was a matchday fixture as a VAFA official at Elsternwick Park and VAFA Finals venues.
The Funeral Service for Munners will be held at the Le Pine Chapel, 981 Burke Rd, (Cnr Victoria Rd) Camberwell on Friday (February 8, 2019) at 2.30pm, followed by a private cremation.