A very special announcement to a very worthy cause this week as Jack Townley will be shaving his head at Thursday night's selection dinner to raise money for the Monash Children's Hospital.
Jack's business partner's Kevin Kensley has had to face his 2-year old son, Parker, fighting Non-Hodgkins Lymphoma. Parker is the son of Haylie and Kevin who are two very special and lifelong friends to both Jack and Pete Summers. The next two years will be dominated by chemotherapy treatment and the side effects whilst the little man battles this hideous illness.
J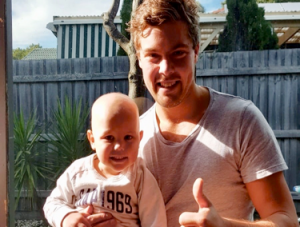 ack is raising money as a small way of saying thank you for the mountain of work the hospital do and the care and support they provide for sick children like Parker and their families. Kevin will do the honours next week with the clippers.
An amazing $5000 has already been donated for this cause but we are $10,000 short of the goal so don't hesitate to help the Monash Children's Hospital.
Any donations, no matter how big or small, would be an amazing support for a great cause. Please click the attached link if you would like to donate.