Blues farewelled five much loved senior players at Toorak Park on Saturday.
Paddy Hayes recently joined the 200 Club, the 10th Blues player to achieve that milestone, and finished on 203 games. Paddy started at Blues in 2009 and played in both the 2014 B Grade and the 2019 Premier League flags, one of only six Blues in history to have played in two senior flags. Paddy was as reliable as ever down back against Xavs on Saturday, but couldn't quite help get Blues across the line. As well as acknowledging Paddy, we should also say a huge thank you to his parents Jim and Mary, as well as wife, Bec and daughter, Madeline.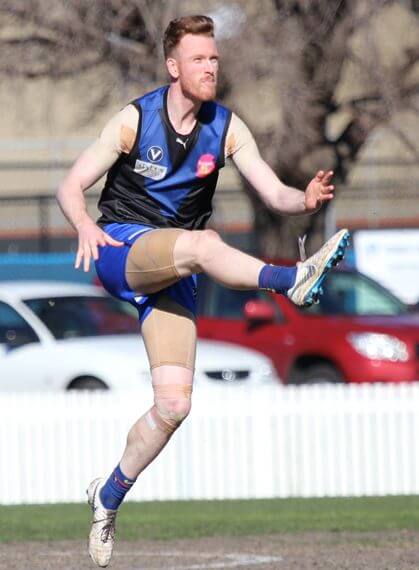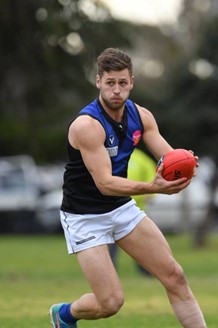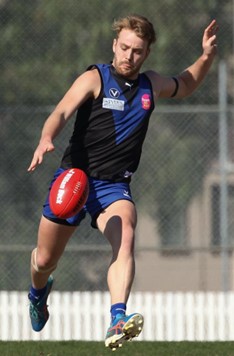 Kieran Harper joined Blues from North Melbourne in 2016, but didn't play his first game until 2017 due to ankle surgery. Despite his dodgy ankles, Harps played 59 games for Blues including a dominant first season when he kicked over 40 goals, and a masterful performance in the 2019 Grand Final. Harps has been helping with coaching this season and hopefully will continue in that role in the future.
James Carr played his first game for Blues in 2015 and has now played 119 games. "Carrie" has been a valued member of the team both on and off the field, never missing training and always giving 100% commitment on the ground.
Joe Macula played a couple of seasons for our Under 19s in 2007/8 and returned 11 years later after winning multiple Geelong premierships with coach Jamo. Joey played a significant role in our 2019 flag being the king of stoppages and frequently giving us first use of the ball out of the centre. Now that Joey has hung up the boots, we will need at least one less trainer as the warmth of the treatment room always seemed more attractive than the cold outside!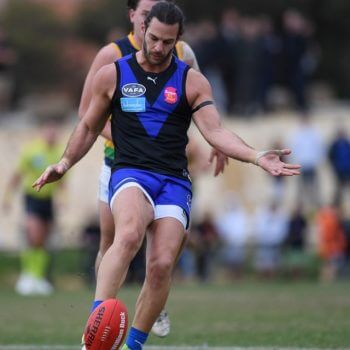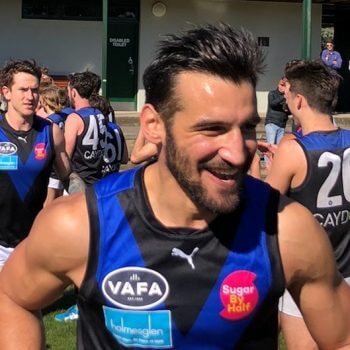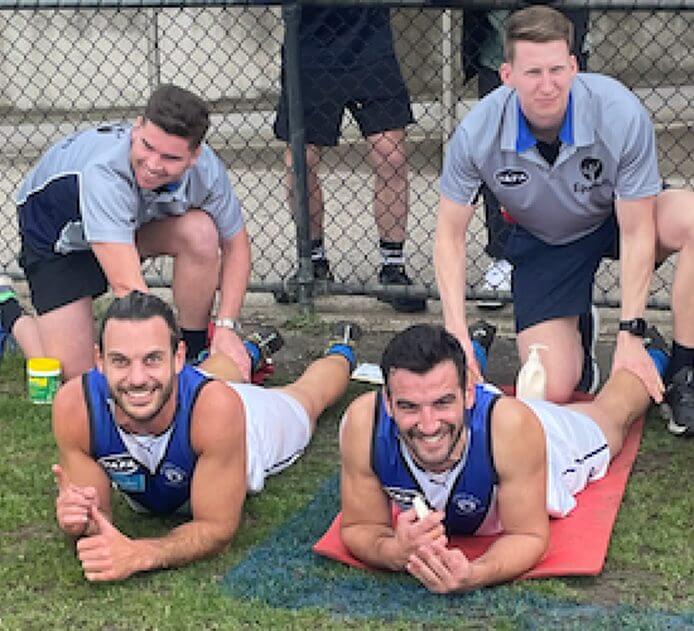 Ben Capra also played a season for our Under 19s in 2008 and returned with Joey and Jamo in 2019. Cap has been Mr Consistency at the back and could always be relied upon. He completely shut down the opposition's high profile forward in the 2019 Grand Final to add another premiership medal to his collection.
All five players have made magnificent contributions to University Blues. We would like to take this opportunity to thank them each sincerely and we wish them all well in the future.
We hope to see you all around the pavvy for many years to come.