This week's AFL Grand Final between Richmond and Geelong has a Blues connection. The three team doctors involved all played at Blues.
Richmond doctor, Greg Hickey played 87 games for Blues between 1978 and 1984. His two brothers also played at Blues, older brother Paul, played 91 games and was v-c in 1974 (who sadly passed away in 2017), while younger brother Mick played 135 games and won a record four Reserves Best & Fairests. Greg is in his 17th season as Richmond club doctor.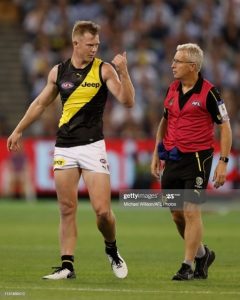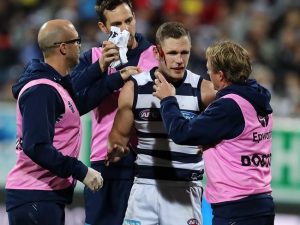 The two Geelong doctors both played at Blues. Drew Slimmon was a tough left footed small forward who played 125 outstanding games culminating in the 2001 Senior B&F. Geoff Allen played 70 games at Blues and is the father of current player Sam.
Another former Blues player Peter Baquie recently retired as doctor at North Melbourne after previous stints at Hawthorn and Collingwood. Pete played 43 games from 1971 to 1974. North paid this tribute (Click here)
Another club doctor with a Blues connection is Collingwood doc Ruben Branson who was doctor to the 2004 Blues Premiership team. Liam West ("Westie"), who was our club doc in 2017 and played a few games in the Thirds, is now one of the club docs at Hawthorn.