We are thrilled to announce the following coaching appointments for 2022:
Guy Martyn – senior coach
Dan Currie – senior assistant coach
Guy Martyn is a senior premiership coach at St Kevin's Old Boys and has a fantastic track record in premier grade amateur football. He has a great passion and understanding of the game which he combines with his people and communication skills to deliver outstanding results, on and off the field.
Guy teaches VCE psychology and physical education at St Bede's. To quote Guy, "I am very excited to have the opportunity to coach at Uni Blues which has a long and proud history in amateur football. With a strong playing list and some incredibly talented young footballers coming through, the future is very bright. I look forward to being part of that future and to get to know the playing group and supporters. It will be great to get back to football in 2022".
Welcome to the Uni Blues Guy (or Marto for the familiar and friendly).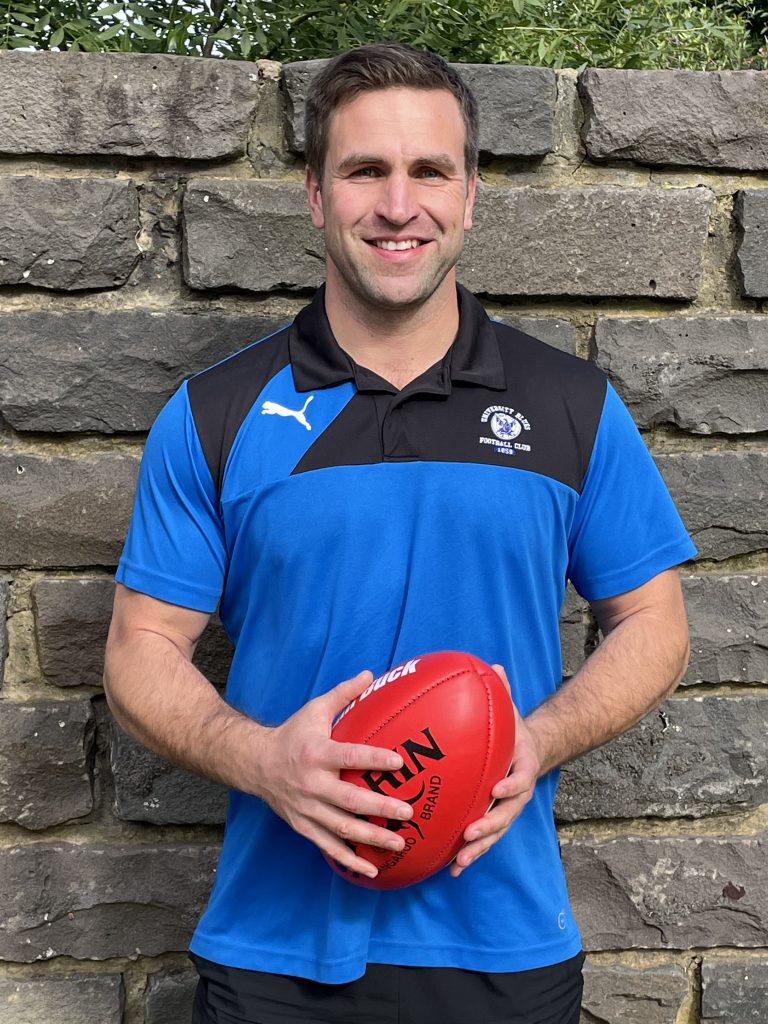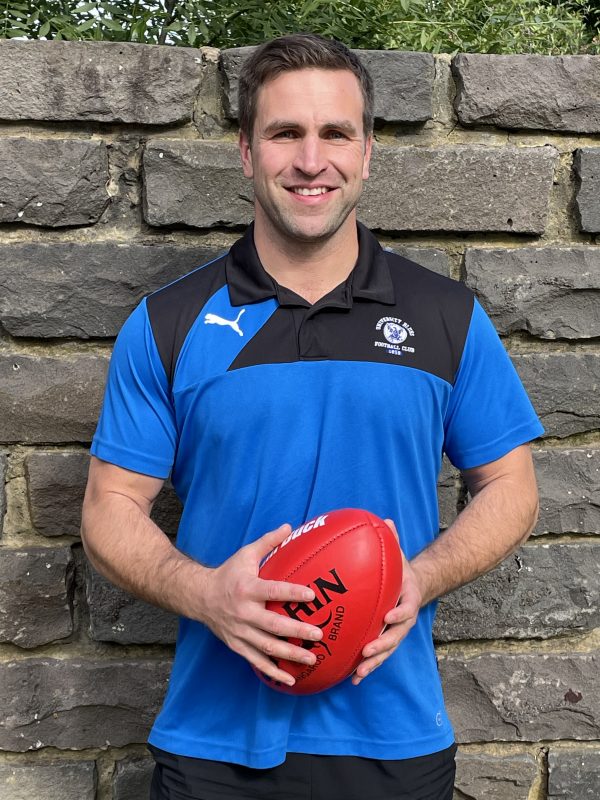 Guy's football background
Playing
2003-04: Sandringham Dragons (TAC Cup)
2005-08: Sandringham Football Club (VFL)
2009-11: Hampton Rovers (VAFA)
2012: Hastings Football Club (MPNFL)
2013-16: Hampton Rovers (whilst coaching)
Coaching
2013-15: Hampton Rovers (D Grade Premiers 2013, C Grade Premiers 2014)
2017: Assistant Coach at SKOB (A Grade Premiers)
2018-21: Senior Coach at SKOB (A Grade Premiers 2018, Runners Up 2019, COVID 2020, equal top when season finished prematurely 2021)
Guy is a graduate of Melbourne University having completed his Diploma of Education prior to embarking on his teaching career.
Guy will be joined in the coaches box by another Melbourne University graduate and alumni of the Melb Uni's Elite Athletes Program, Dan Currie
Dan Currie was the senior midfield coach at St Kevin's Old Boys during a very successful period under Guy, including the 2018 premiership. Dan works at KPMG in their Governance, Risk and Controls Advisory team and is looking forward to reuniting with a couple of our players who were former teammates of his at North Melbourne and the Gold Coast Suns. Great to have you on board Dan (aka Cuz).
Dan's football background
Playing
2006-07: Northern Knights (TAC Cup)
2008-11: Sydney Swans (AFL)
2012: North Adelaide (SANFL)
2013-15: North Melbourne (AFL)
2016-17: Gold Coast Suns (AFL)
Coaching
2018-21: Senior Midfield Coach at SKOB (A Grade Premiers 2018, Runners Up 2019, COVID 2020, equal top when season finished prematurely 2021)
Great news for our footy club.
We welcome Guy and his partner Ashleigh along with Dan and Elle to Uni Blues.